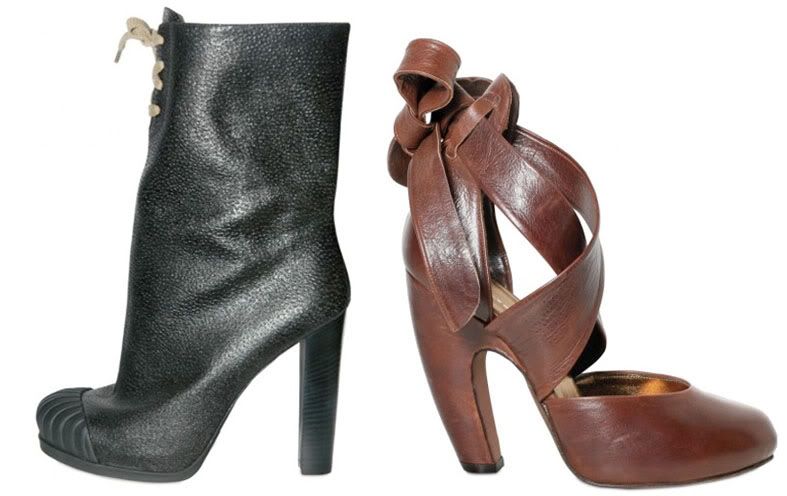 here's my top 4 for fall/winter shoes in no particular order. 1 + 2 tata naka 3 fendi 4 nicole brundage.
i especially love the pearls on 1st pair, so refreshing after years of studs! the fendis are the perfect shoe for finland, i also love the sportiness of them - just enough for me. i'm kind of fed up with wedges as well but these two were just so pretty i didn't even notice the wedge at first. nicole brundage sandals are sooo perfect i don't really know what to say about them, other than how i love the just-the-right-brown leather (vintage) and how the heel is so NOW and how the bow gives the final touch.
oh and i would had included alexander wang anabelas without a doubt unless if i wouldn't had posted them on earlier.
all shoes from
luisa via roma