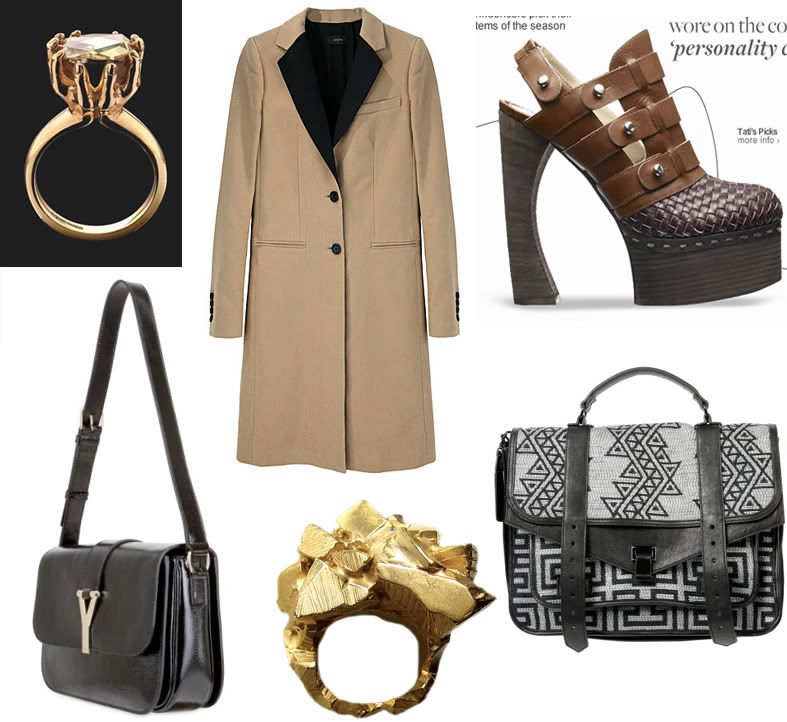 dreaming on a perfect fall wardrobe:
-a couple new golden rings - see the tiny fingers holding the stone? how genious!
-every fall i fall in love with the idea of a BASIC womens jacket and end up buying something totally different (last year a cape and a vintage fur vest) but maybe this year..
-proenza schouler platform clogs really take the the best out of the clog trend (that i somehow didn't really fall for).
-ps 1: CAN I HAVE THIS ONE TOO? donators welcome.. would be perfect with the proenza shoes!
-YSL bag looks maybe a bit too boring put together with the jacket, but think of prints and color. or nude and red. this could be the final touch on an otherwise messy-boho look, in other words a classic.
clockwise, top to bottom:
solange azagury-partridge ring
.
joseph jacket
.
proenza schouler shoes
+
bag
. unknown ring.
ysl bag
.