i hardly ever recommend things and this might be extremely stupid as now YOU ALL will conquer
the story hotel
for good. oh and i paid the full price, so i'll be honest. so about the hotel - great interior design by
koncept
whose other clients include acne and riche (great food btw), illustrations on each room (mine included a piece by liselotte watkins) and kiehl's in bathroom (always a good one). go and see for yourself, it's magnificent.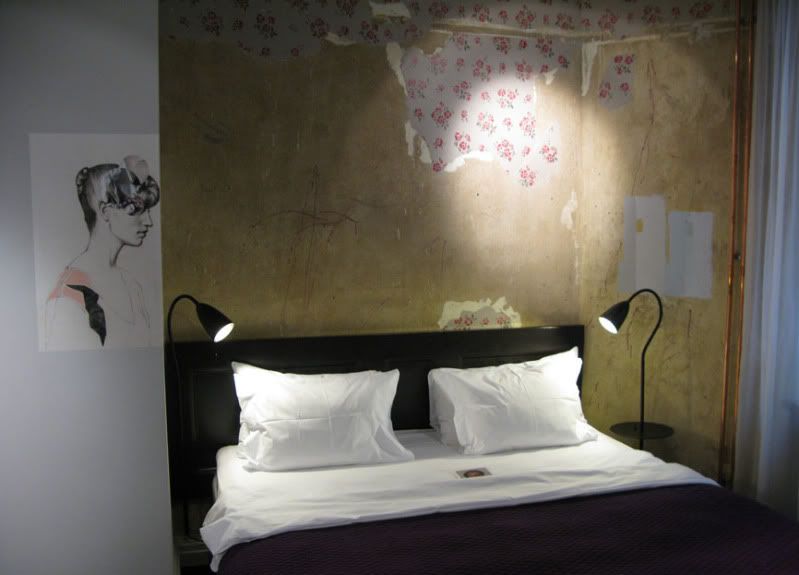 p.s first night i bumped into
pia
who also stayed at the hotel and shared my love for the hotel.
1 pic - my hotel room, picture by me
2 pic - courtesy of www.storyhotels.com